Omg! writing this post has taken me 2 hours, talk about slow internet connection! Anyway let me get right to it...I won't lie and say that I know everything about fashion, infact fashion is almost like religion, there is endless to learn and apply. So everyday I take an opportunity to learn something new and then meditate on it and lastly experiment or in other words apply it!
I wouldn't say fashion has always been a passion of mine, but am naturally curious about everything and anything and ever since the 12th grade I started becoming aware of fashion and style. How you don is very important therefore I made it kind of a prerequisite in my daily routine. I had to be smart and different in the way I dress and so the journey began, am grateful for that and so here I am, still learning, still experimenting. My inspirations so far have been many including my beautiful mother, who has always made it a rule in the house that if you dress good, you feel good! My other inspirations have been various people in the industry including:
Locally
Grace Makosewe...True Love Fashion Editor
Annabel Onyango Fashion Stylist, worked with Tru Love, African Woman and Drum Magazine.
Nancie Mwai, a Fashion blogger, Stylist and Model
Ivory Kathue, a Fashion Stylist worked with Tru Love and African Woman
Sylvia Njoki, Fashion Model and Stylist
You can join her group on facebook, Sylvia Njoki
Internationally
Anna Dello Russo , Fashion Icon
Effortless is what she's all about...:-)
Dare to experiment....!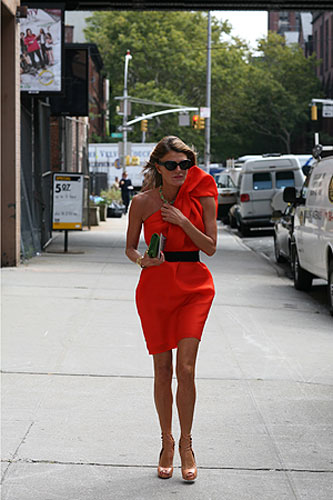 Elegant statement....!
Rachael Zoe, celebrity stylist
Yaniece Piper Thomas, Tyra Bank's Stylist
Karla Deras, Fashion blogger
Jackee Harry
Her style in the late 70's and 80's inspires me, I want all her clothes
She was playful and still remained sexy at the same time.
Thank you all for inspiring me,
GOD BLESS....:-)